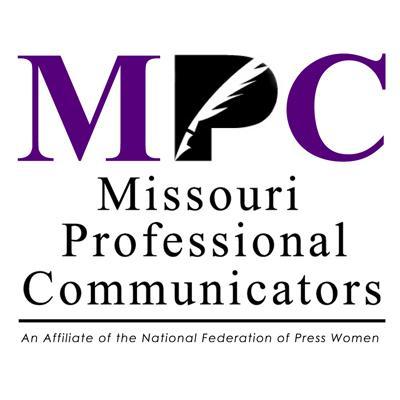 Missouri Professional Communicators
Affiliate of National Federation of Press Women
Communication Arts Section of St. Louis Artists' Guild
Spring Connect Luncheon and Contest Awards
46 Years on Deadline:
The Growing Conflict Between Journalism and Social Media
Speaker: Veteran newscaster Betsey Bruce
The stellar television journalism career of broadcaster Betsey Bruce allows a unique perspective on major changes during that time, including the difficulty of news consumers to separate basic news from opinion and the impact social media has on journalism.
Bruce's career began at the University of Missouri School of Journalism. Most recently a reporter and anchor at KTVI (Fox 2) and KPLR (News 11), she retired in December.
When: 11:30 a.m.- 1:30 p.m. Saturday, April 22, 2017
Where: 12 N. Jackson Avenue at Forsyth Boulevard, Clayton
Menu: soup, salad bar, baked potato bar, desserts and surprises
Price: $30 students, $35 for Artists' Guild and MPC members, $40 general public
RSVP: By Friday, April 14. Please send check (made out to "MPC-NFPW") to:
MPC Luncheon, Janice Denham, 528 Pamela Lane, Kirkwood, MO 63122
Information: email mpcnfpw@gmail.com or phone 314-471-3966
2017 Communications Contest awards will be the day's program finale.