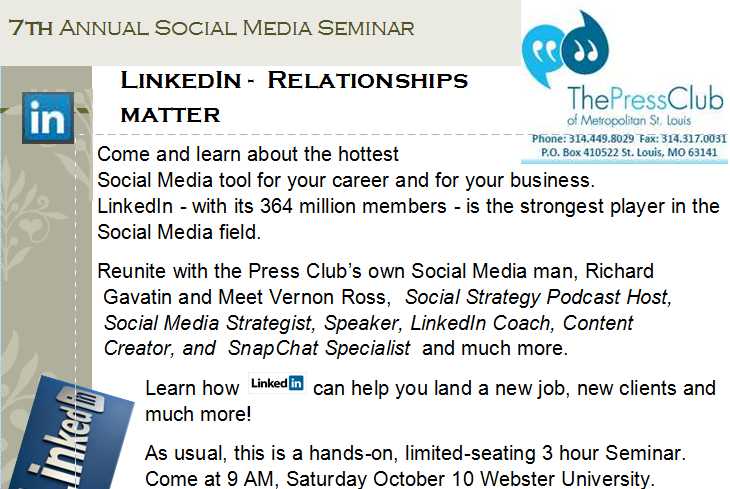 Some of the things you will learn:
How to Optimize your LinkedIn Profile
How to use LinkedIn to publish!
How to use LinkedIn to be come an authority in your field!
Use a template to optimize your Profile
The secrets to keywords

We'll provide you with step-by-step instructions how to do all that. But you have to sign up and be there!

Webster University, Emerson
Library Computer Lab Room 110,
101 Edgar Road, Webster Groves, 63119

Saturday,. October 10, 2015
9 AM to 12 Noon.
Lunch is available. See details here.
Make reservations here or
by calling the Press Club Office —
314 449-8029