2009 Media Person of the Year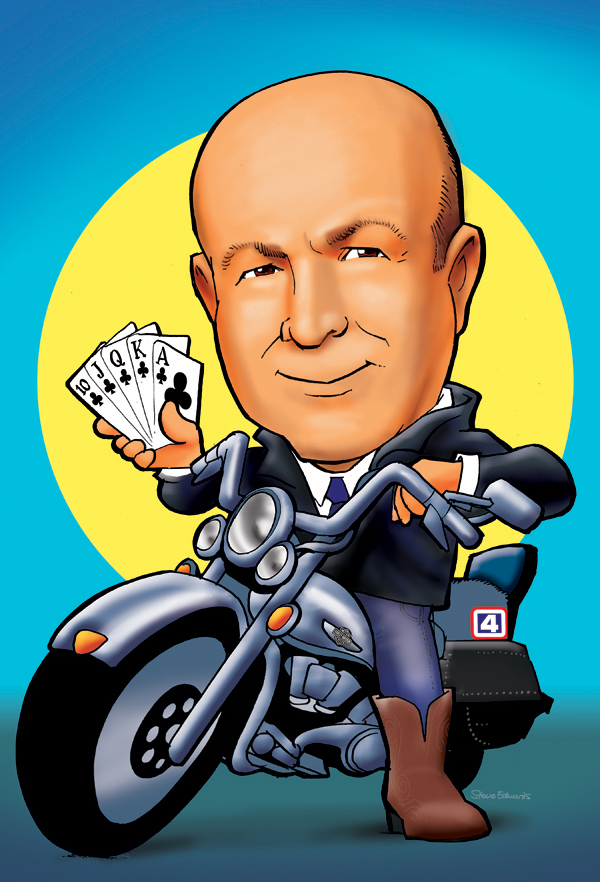 FOR RELEASE ON APRIL 2, 2009
For more information:
Joan Lee Berkman, 314-726-3484
Glenda Partlow, 636-230-1973
The evening of April Fool's Day was a night of great good fun, a little foolishness and more than a few surprises at the Chase Park Plaza. That's when the Press Club of Metropolitan St. Louis turned the spotlight on KMOV-TV news anchors Vickie Newton and
Larry Conners, who were royally roasted and toasted as the 2009 "Media Persons of the Year."
More than 450 guests attended the 20th annual dinner gala which was co-chaired by Joan Lee Berkman and Debra Hollingsworth. Press Club's Immediate Past President Alice S.Handelman served as the event advisory chair.
Press Club President Dick Weiss said: "We are thrilled with the spectacular turnout and especially the opportunity to recognize Vickie and Larry for their outstanding journalistic contributions to the St. Louis community." Event proceeds will help fund vital scholarships and internships for future journalists and fellowships for working journalists.
Program roasters and toasters included: KMOV-TV Chief Meteorologist Kent Ehrhardt, St. Louis Post-Dispatch columnist Deb Peterson, KMOX Radio Personalities Charlie Brennan and John Carney, Dr. Phil Show Host, Dr. Phil, CBS News Anchor Katie Couric, "Face the Nation" Host Bob Schieffer and St. Louis Mayor Francis Slay. KMOX Radio News Anchor and Host of "Great St. Louis" Carol Daniel served as program emcee.
"Presenting" sponsors included AT&T, Creative Producers Group. "Producer" sponsor - THF Realty. "Anchor" sponsors - Carboline Company, Edward Jones, Catherine Manley Gaylord Foundation, Missouri Wine & Grape Board, Ruth's Chris Steak House, St. John's Mercy, Steve Edwards Studios, St. Louis University Hospital and University of Missouri-St. Louis. "Editor" sponsors include: AAA Missouri, Archway Chapter of The LINKS, Arcturis, Build-A-Bear Workshop/New Space, CBS Radio, Citi, Danna McKitrick, Doc's Harley Davidson, Elizabeth Green (Friends of KWMU), Fleishman Hillard, Fox Family Foundation, KMOV-TV, Logan College of Chiropractic, Maryville University, Millstone Foundation, Nestle Purina PetCare, Northwest Coffee, Regions Bank, SM Wilson, St. Louis Community College, The Private Bank, Thompson Coburn, Walter Knoll Florist, Washington University in St. Louis, Webster University and World Wide Technology Foundation.
###
PHOTO GALLERY

Joan Berkman, (right) co-chair, of the Press Club of Metropolitan St.
Louis' Media Person of the Year event and Alice S. Handelman, (left) immediate
past president of Press Club and Advisory Chair of the event, admire the
artistry of Chuck Knoll, Director of Operations for Walter Knoll
Florist. Knoll designed the whimsical centerpieces that will be featured
at the April Fools Day event in the Khorissan Room of the Chase Park
Plaza Hotel. Mike Giger Photo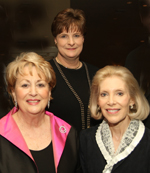 From left, Alice S. Handelman, Press Club 2009 Media Persons of the Year advisory chair; Debra Hollingsworth and Joan Lee Berkman, 2009 Media Persons of the Year co-chairpersons