The Press Club of Metropolitan St. Louis hosts "Media in the Throes of Change"
June 26, Noon, Webster University's Student Center, Sunnen Lounge
Moderator, Don Marsh, Host, St. Louis on the Air, KWMU
In an upcoming Press Club forum, renowned newsman Don Marsh is going to lead a discussion about current media changes and the impact on our community. In a summary of Don Marsh's recent book, Flash Frames, it's noted: "In a broadcast media environment that emphasizes ratings, he warns today's reporters and producers to be vigilant in the effort to deliver news of importance, meaning, and purpose." Don will moderate a panel of local media representatives who will explore this challenge and others, including the effect of shrinking newsrooms on the quality of news and the competition from new media to traditional news sources. We hope you can join us.
Box Lunch: $10 for Members and $12 for Non-Members
Click Here to Pay by Credit Card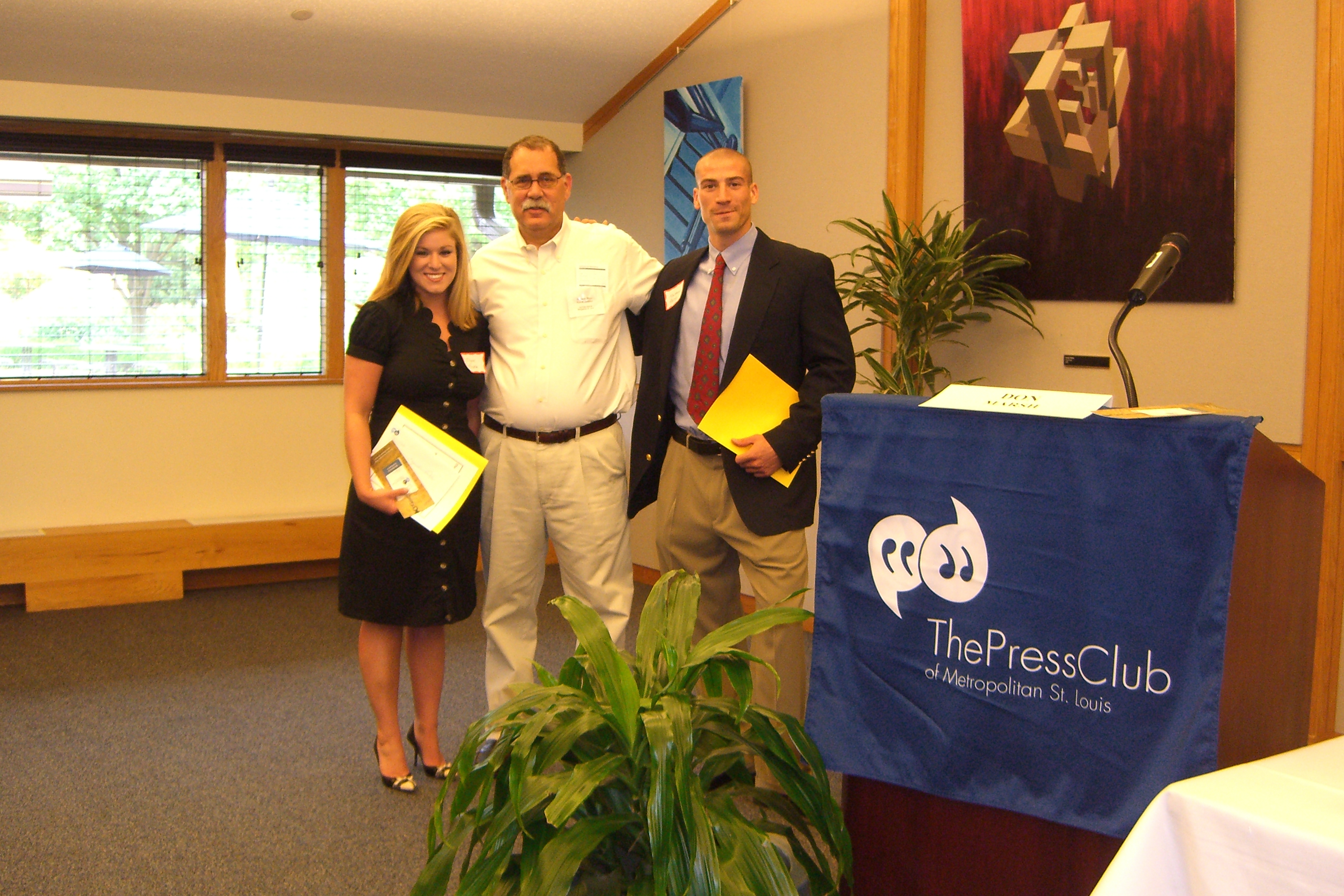 Press Club president Richard Weiss (center) congratulates scholarship recipients Elyse Ann Pickle (right) and Matthew James Reinig (left) at the club's June 26 forum. Pickle was awarded the Press Club's $5,000 Tim Russert Scholarship and Reinig has been selected to receive the $5,000 Press Club and St. Louis Post-Dispatch David Lipman Scholarship through the Missouri School of Journalism. Both are students at the University of Missouri-Columbia.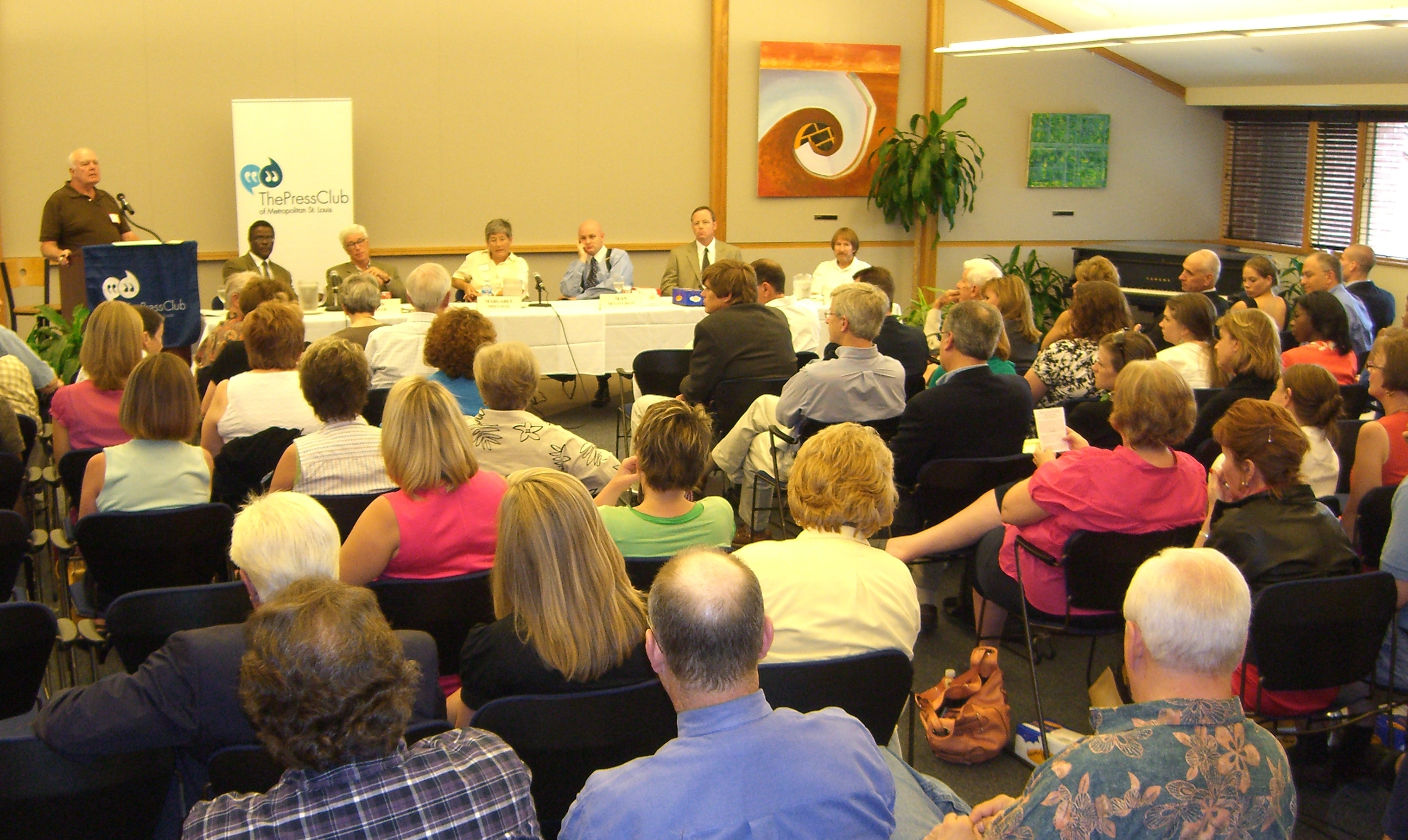 "Media in the Throes of Change" was the topic of the June 26 Press Club forum attended by 90 members and guests at Webster University. Don Marsh (left at podium) host of St. Louis on the Air, KWMU-FM moderated the discussion. Panel members were: (seated from left) Sylvester Brown, Jr., writer; John Butler, news director, KMOX; Margaret Freigovel, editor, St. Louis Beacon; Sean McLaughlin, news director, KMOV-TV: Bill Racck, news director, KWMU-FM; Arthur Silverblatt, Ph.D., professor of communications and journalism, Webster University.