Press Club members, here's another exclusive opportunity for you to enjoy.
Not a member?
Then, now's the time to join and share this
MEMBERS ONLY
SPECIAL AFTERNOON EVENT!
Greg Mortenson
Author, Three Cups of Tea, and
Founder, Central Asia Institute and Pennies for Peace
will speak and then answer audience questions
at the Maryville University auditorium,
2 p.m. Tuesday, April 20.
Limited space. Reservations a must.
Call 636-230-1973 or email info@stlpressclub.org
About Greg Mortenson
According to the Seattle Post-Intelligencer, everywhere Mortenson goes, people line up to hear his message about how to change the world . . . ever since his first book, Three Cups of Tea, spent 91 weeks on The New York Times bestseller list. He co-founded the Central Asia Institute, which ahs built nearly 80 school educating 18,000 girls in Pakistan and Afghanistan. Mortenson's new book is Stones into Schools: Promoting Peace with Books, Not Bombs, in Afghanistan and Pakistan.
Press Club members are included in this special event thanks to the generosity of Maryville University. Maryville University, founded in 1872, is a four-year, private university located in west St. Louis County. Ranked by U.S. News & World Report as one of America's Best Colleges in the Masters-Midwest category, Maryville University students may choose from 5o0 academic programs, including degrees at the bachelor's, master's and doctoral levels. Among recent graduates, 82% are employed or attending graduate school. More than 16,000 Maryville alumni work and live in the St. Louis region.
PARKING/DIRECTIONS
The most convenient parking will be the Donius University Center or McNally House parking lots. Plan to arrive early, because parking can be tight during class time.
Maryville's address:
650 University Dr.
St. Louis, MO 63141
Directions can be obtained at:
http://www.maryville.edu/about -campusmap.htm
Pictures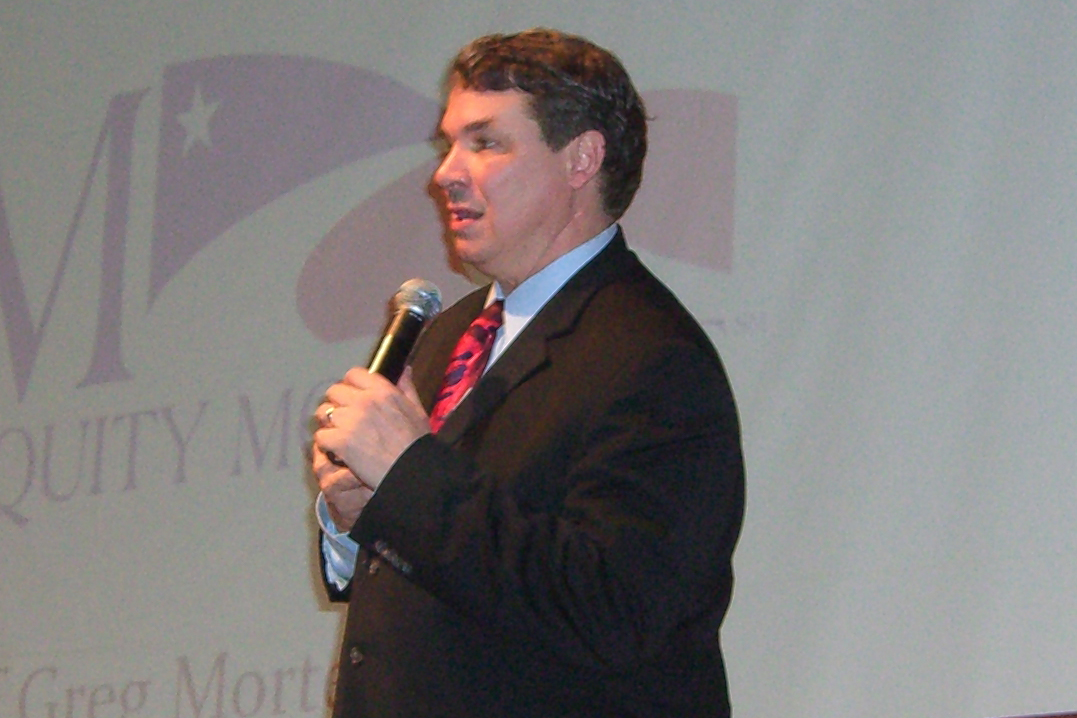 Greg Mortenson, author of Three Cups of Tea and founder of Central Asia Institute and Pennies for Peace, speaking at the April 20th special appearance at Maryville University.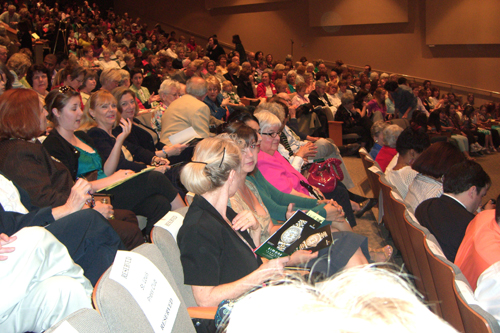 Thanks to Maryville University, Press Club members sat in a reserved front section to hear Mortenson answer questions and speak informally about his work building schools in Afghanistan and Pakistan.